Decision experiments and mobile gaming alerts
Mariched Bree's Decision Making Experiment
Mrieke de Vries, 2008 at the University of Ladd Bauwood in the Netherlands and researchers conducted a unique experiment on the relationship between human mood and decision-making [1]She first divided the subjects into two groups, and then had one group watch a scene from a fun animation, and the other group watch a sad scene from the movie Schindler's List. Soon after the two groups watched the movie, they asked subjects to show a catalog of products from a particular brand of kitchen appliances, select the products to buy, and set the monetary value of the selected products. And I asked him how he was feeling right now.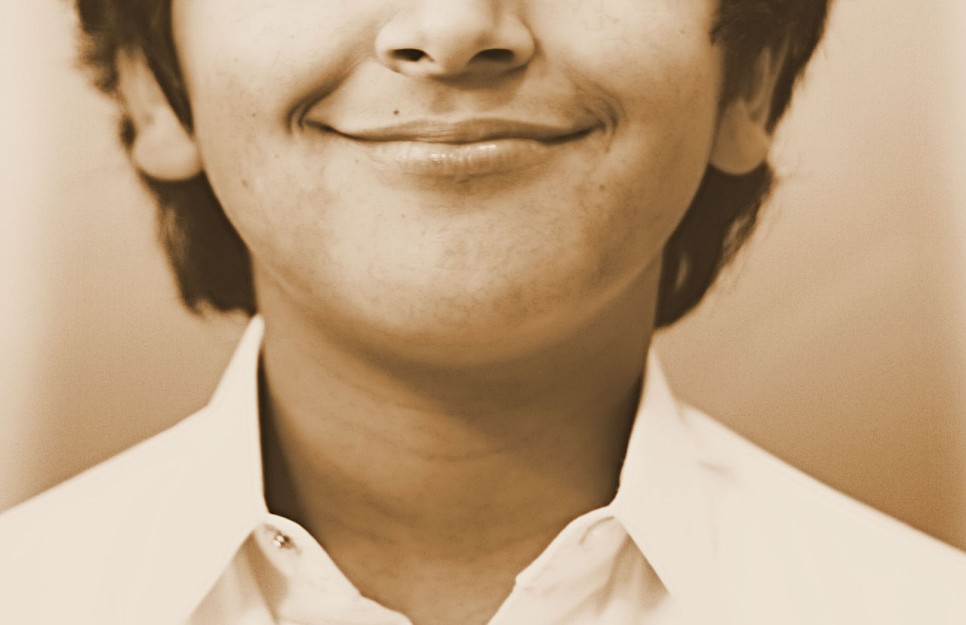 https://commons.wikimedia.org/wiki/File:A_smile_a_day_keeps_the_pain_and_the_doctor_away.jpg
As a result of the experiment, the group who watched the fun movie felt happier than the group who watched the sad movie, and when they were happy, they tended to value the product's financial value higher. In particular, subjects who chose the product to be purchased with more intuitive judgment found a tendency to value the product more highly (without analytically comparing the product). Mariched de Bree's research suggests that human decision-making can be influenced by the mood at the time. In other words, if you can make the other person feel good, you can make it easier to accept a request or request.
Emotions and decisions of mobile game users
Even in mobile games, you can find some examples of driving special decisions at such a good time for users (or at such a good time for users). Typical examples are push notification setup pop-ups and store rating request pop-ups.
​
1. Push Notification Settings Pop-up
Mobile game users can leave their games for a while or forever at any time. Push Notifications in the Mobile OS (Operating System) play a significant role as a device that can bring so-called leave or dormant users back into the game. For example, if you've updated new and interesting content, or if you log on now, you'll get a special reward for you. However, in order for the user to be able to recognize this message, the user's game notification settings must be turned on.
Push Notification on iOS
Fortunately, for Android OS (AOS), this setting is automatically turned on (Opt-in) when the user first installs the game. However, iOS (iPhone OS) requires users to accept requests separately [2]. To this end, many game and app services ask users to do this notification-allowing pop-up at the splash screen [3] of the first run of the game, but it can be a pretty cumbersome and cumbersome request for users when they want to start the game quickly. Even the notification settings pop-up provided by the iOS system can no longer show the same pop-up once the user refuses it (!!). Unless users go directly into game settings pop-ups and turn on notification settings.
​
Overseas developers such as Tactile Games and Flare Games, known for their Lillys Garden, solved this problem in a fairly simple and unique way. In particular, Flare Games has more than doubled the acceptance rate of notification settings using this method [4]. Key points include:
​
First, delay the exposure of the notification settings pop-up so that users can play the game first. Don't force users to set up annoying settings before they judge the fun and value of the game.
Second, request notification settings pop-up with the intention of when the user is in a good mood (or when they feel it's necessary).
In the case of Voodoo or Tactile Games, users are exposed to notification pop-ups when they feel accomplished by clearing levels at a certain point in time, or when they feel positive by winning their first play reward. Flare Games goes a step further and asks for a notification setup pop-up at a particular point in time, such as a reward box time notification, which would benefit the user.
Third, the Alert Settings pop-up leverages custom pop-ups rather than system pop-ups, but gives users a clear message about why they should set up alerts. This way, users can clearly see the benefits of why notifications should be set, and even if they refuse, they can continue to expose pop-ups at different points in the future, as opposed to system pop-ups.
From left, Cookie Cats Pop, Bee Brilliant, Flare Games Flick Arena
2. Store Rate Pop-up Request Pop-up
There is another example of how users make decisions in a similar way. This is when the star rating request pop-up will be exposed. App and game horoscopes, reviews, etc. are good tools for developers to quantitatively and qualitatively understand the user's response, and are elements of products that need to be managed well for store features and installation changes [5]. Conversely, it is an important factor for users to determine whether to install apps and games.
​
Developers like Voodoo and Jam City, publishing masters of the hyper-casual genre, also expose star request pop-ups at certain points during gameplay. In particular, we usually request when we clear the early level of the game and move on to the next level, or when we clear or receive a mission reward. And many of the slot genre games that are doing well in the market are also asking for star-studded pop-ups at a time when users feel great joy and good luck, such as the 'Huge Win' moment.
From left, Voodoo's Roller Smash, 2048 Balls, Jam City's Disney Emoji Blitz
Apple already recommends iOS's Human Interface Guideline (HIG) to give users enough time to adapt to the game before asking for a star rating [6]. The North American game survey companies Polljoy or The Tool also encourage users to use the following points to request horoscopes [7].
​
1. As soon as the user raises the level,
2. The first time you pass the difficulty level,
3. The moment you collect special items
4. The first time a user successfully performs a task
5. When you solve a mission or quest,
6. The moment you unlock new content
7. The moment we started a new game story
8. The moment you break a record or win a competition
9. A moment of special luck
​
In my experiment with the team regarding the exposure time of the star pop-up, when a user requests an asterisk after clearing the initial level at which all booster items are unlocked, the number of users who gave an asterisk over the number of installations increased by 27 times (!). At this time, the average store horoscope of users who gave actual horoscopes by applying the horoscope pop-up branch system increased by about 5%.
Maricade Bree's experiments and examples of various mobile games suggest important points to consider when you need to ask users to do tedious tasks such as setting notifications and asking for horoscopes in apps and games.
​
1. Ask for a star rating or notification at a time when the user is happy to play the game.
2. Make sure you are clearly aware of the benefits of accepting a request.
3. For notification settings pop-ups, you must first provide custom pop-ups, not system pop-ups, so that you can see them again next time, even if you refuse.
​
[1] M De Vries, RW Holland, CLM Witteman. 2008. Fitting decisions: Mood and intuitive versus deliberative decision strategies. Cognition and Emotion 22 (5), 931-943.
[2] In Korea, regardless of iOS or AOS due to the KISA policy, it is necessary to obtain 'consent to provide advertising information' from the user when launching the app for the first time. If the user disagrees with the push notification at this time (to minimize this problem, many game companies do not create separate agreements and include the consent to provide advertising information in the Terms of Use), we recommend asking the user to set up the notification at the same time as the main text. It may be cumbersome for developers, but in order to respond to the global market anyway, the branch of terms and conditions such as GDPR needs to be implemented separately from Korea.
[3] A splash screen is a type of loading screen that is visible during the start of a program. It consists of a window containing images, logos, and the current version of the software. (Source: Wikipedia)
[4] https://www.flaregames.com/encouraging-mobile-gamers-to-opt-in-for-push-notifications
[5] Store featured is an event selected as a recommended app-game by Google Play or App Store. Installation conversion refers to the percentage of users entering the installation page of the app store through advertisements or natural inflows leading to installation.
[6] https://developer.apple.com/design/human-interface-guidelines/ios/system-capabilities/ratings-and-reviews/
[7] Refer to the following article for the star rating system design of an app or game.
* Source: https://brunch.co.kr/@jaehyunkim