Everyone, time has passed and spring has already come. It's raining a lot these days, so I think it's less hot than last year. How are you enjoying spring?
At Puzzle One Studio, I felt spring with various events prepared by Happiness.
​
I'll show you a little bit!
It's… One-food party that's back!
​
It's spring, so I have spring fever and my appetite is low…I was thinking about how I could overcome it with the staff
We're planning a surprise one-food party.
​
Before the outbreak of COVID-19, we used to get together once a month and talk while sharing delicious food…
When will the corona end.. ㅠ.ㅠ
​
It was difficult to get together as before due to COVID-19, but we were able to enjoy delicious snacks in our seats individually packed.
​
The snack that I prepared as a surprise…!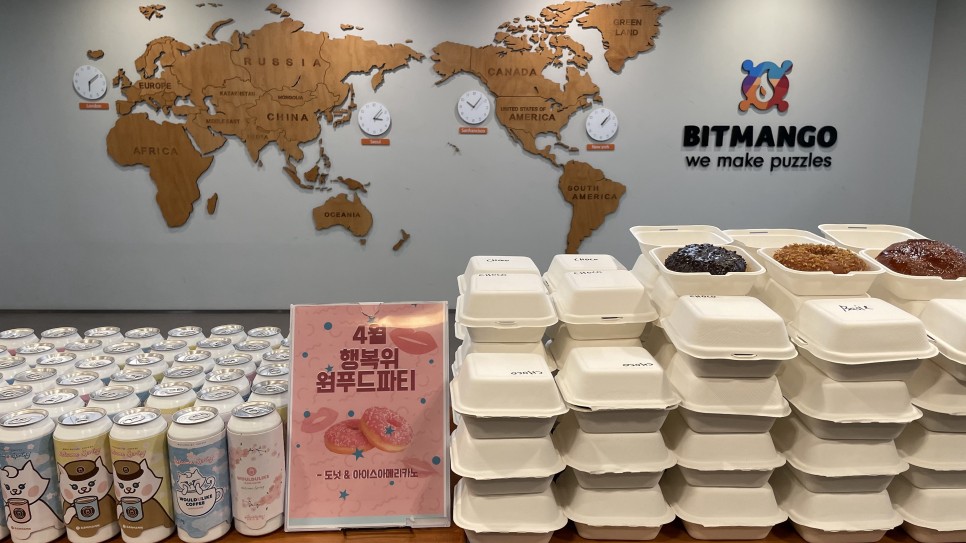 Ta-da!
You can't see it well? So, let's get a little closer.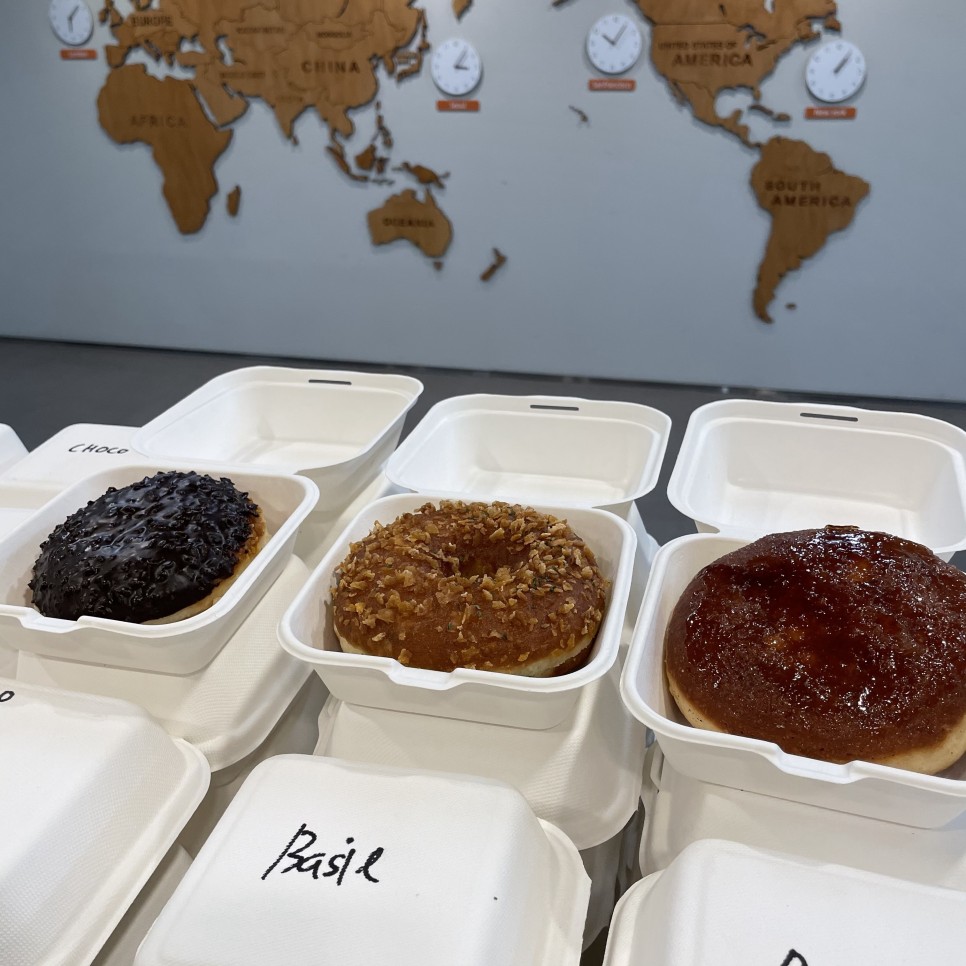 It's a donut and Americano!
Many donuts are popular these days, and we brought a lot of delicious donuts to keep up with the trend. 🙂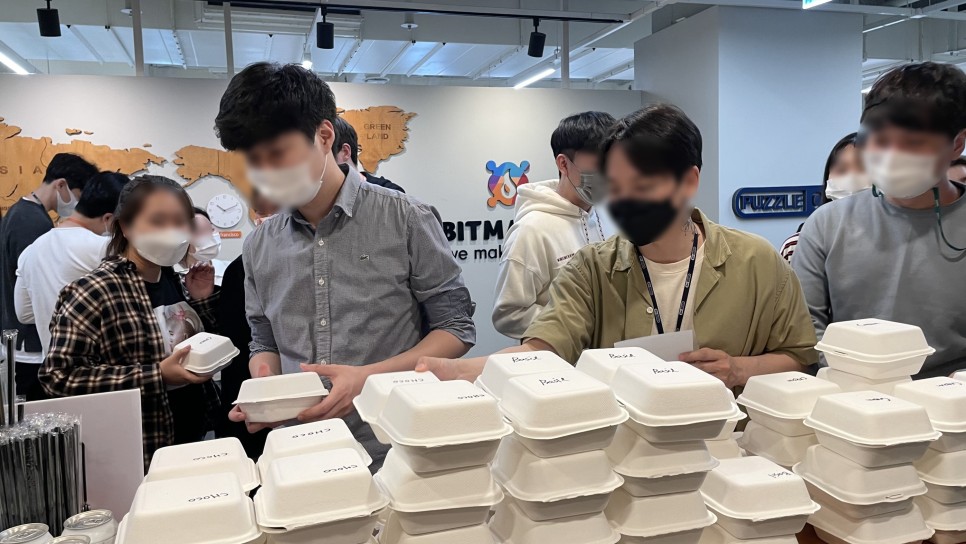 (Busy picking donuts)
Like this, the Surprise Happiness Award event ended successfully.
​
By the way, we are a company that is serious about bread. I even make croffles at work, and there are always various kinds of bread prepared!
Lastly, I'll show you the croiffle that I made 🙂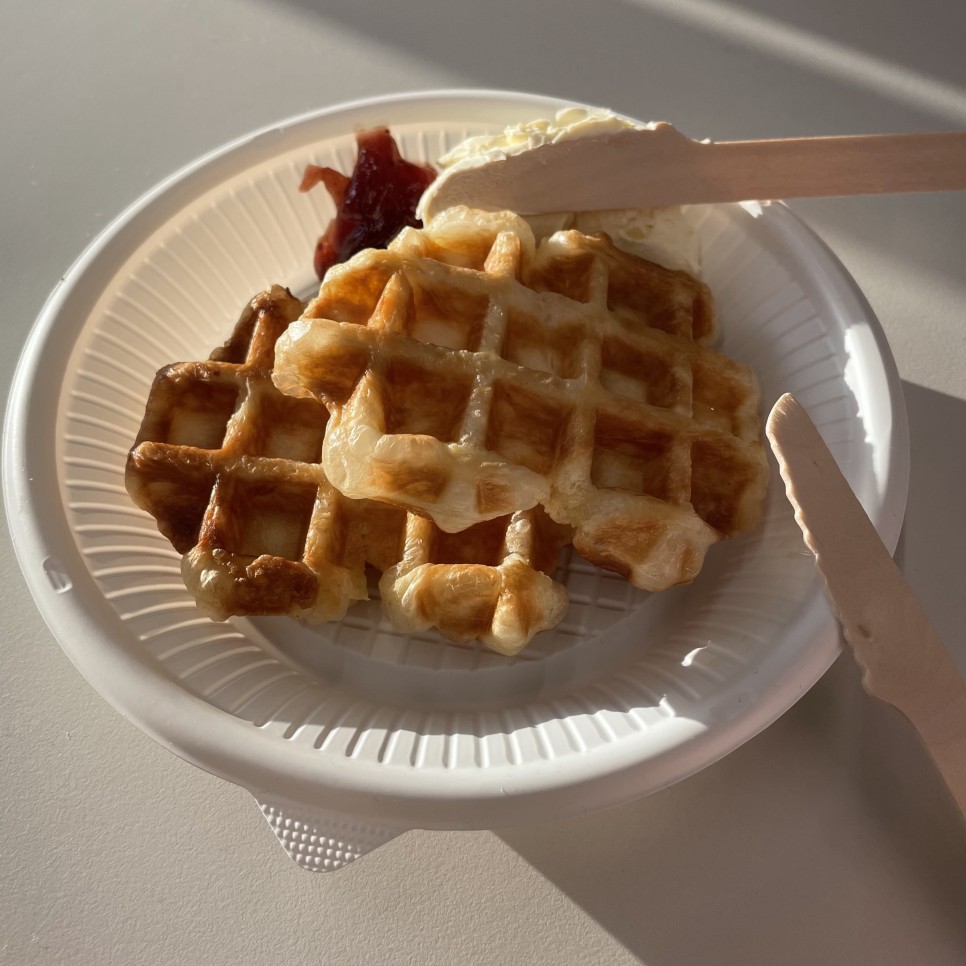 ​
See you next time!